Black Friday is a day known for large sales that are traditionally associated with the day after Thanksgiving in the United States. Black Friday is the "official" start of the holiday shopping season and the largest single sales day of the year for retailers. Cyber Monday is the Monday after Thanksgiving and is primarily a day for online sales. Many retailers (both brick and mortar and online) have adopted weekend sales and, on occasion, sales that extend into the following week in recent years.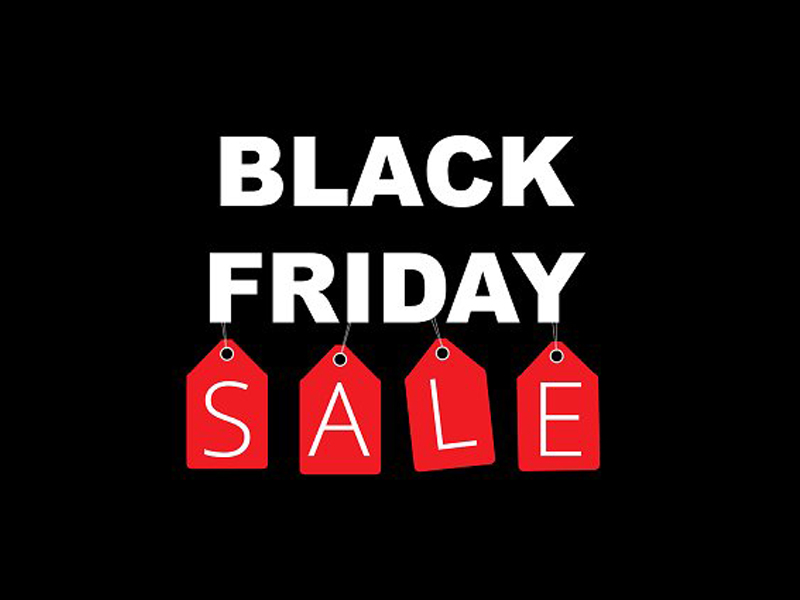 How Can I Spread the Word About My Black Friday Sale?
You can publicize your sale in a variety of ways, both online and offline. Which media channels are most influential to your customers, as well as the budget you have available, will determine which you choose.
Online
Social media posts
E-mail marketing (both pre and post-sale)
Facebook "Event"
Paid advertising
Print
Advertisements in trade magazines
Newspaper advertisements
Billboards and outdoor advertising (for larger budgets)
Direct mail campaigns (for larger budgets)
Image Resources of High Quality

It is always beneficial to be able to use your own images in marketing campaigns. High-quality product imagery will help your audience visualize how your products will fit into their daily lives.
For seasonal holiday ad campaigns, however, you may want to use imagery that refers to the celebration rather than your products. For example, Black Friday sales posts are frequently done in black and white and may include celebratory images like confetti or presents.
Create Images for Flyers and Banners
You don't need to be a designer to create visually appealing social media posts and website banner images. You will be able to create visually appealing content for all types of media for free by using templates provided by websites such as PhotoADKing!
PhotoADKing has compiled a collection of Black Friday Flyer Templates to create stunning flyers that can use for social posts for Small Businesses.
Make Use of Email Marketing
Email marketing should not be forgotten when it comes to preparing for Black Friday sales. You should market your sales and make sure that your contact list is enthusiastic about the offers you're offering.
For those of us who aren't extremely visual, creating visually appealing emails can be tough, which is why adopting a template can help. You can use EKM's gorgeous assortment of email marketing templates. If you need design templates for your campaign, you can also contact our email marketing expert!